Regular price
$289.00 USD
Regular price
Sale price
$289.00 USD
Unit price
per
Sale
Sold out
Introducing the Squier Paranormal Offset Telecaster in the classic Butterscotch Blonde finish, a timeless masterpiece that seamlessly blends vintage charm with contemporary versatility. This guitar, available from 2021 to the present, is a tribute to both tradition and innovation, catering to the needs of modern musicians while paying homage to iconic designs.
Crafted with meticulous attention to detail, the Paranormal Offset Telecaster boasts a unique offset waist body that offers ergonomic comfort and a distinct aesthetic. The Butterscotch Blonde finish not only exudes a vintage vibe but also showcases the high-quality craftsmanship that Squier is renowned for.
Equipped with a pair of high-output single-coil Telecaster pickups, this guitar delivers a broad spectrum of tones that range from the signature twangy goodness Telecasters are known for to rich and warm sonic landscapes. The versatile pickup configuration allows you to explore everything from crystal-clear cleans to gritty overdriven tones, making it an ideal companion for various musical genres.
The smooth "C"-shaped maple neck enhances playability, ensuring comfortable fretting and effortless navigation across the fretboard. The 21 medium-jumbo frets provide ample room for expressive bending and soloing, while the 9.5" radius encourages smooth chord changes and fast riffing.
A vintage-style 3-saddle bridge enhances tuning stability and intonation accuracy, while the modern 25.5" scale length contributes to the guitar's resonance and bright tonal character.
This guitar was refurbished by MIRC (which is why the serial number is reassigned). There are a few minor nicks on the headstock (pictured). It is stamped "used" to prevent warranty claims. This guitar is overall in excellent condition -- it's been setup with 9's and features smooth frets and low action.
Whether you're a classic rock enthusiast, an indie aficionado, or a versatile performer seeking an instrument that can adapt to your evolving style, the Squier Paranormal Offset Telecaster 2021 - Present in Butterscotch Blonde is your gateway to sonic exploration. Its retro-inspired design, combined with contemporary playability and a wide tonal palette, makes it an essential addition to any guitarist's collection. Experience the perfect marriage of past and present, tradition and innovation, with the Squier Paranormal Offset Telecaster.
Share
View full details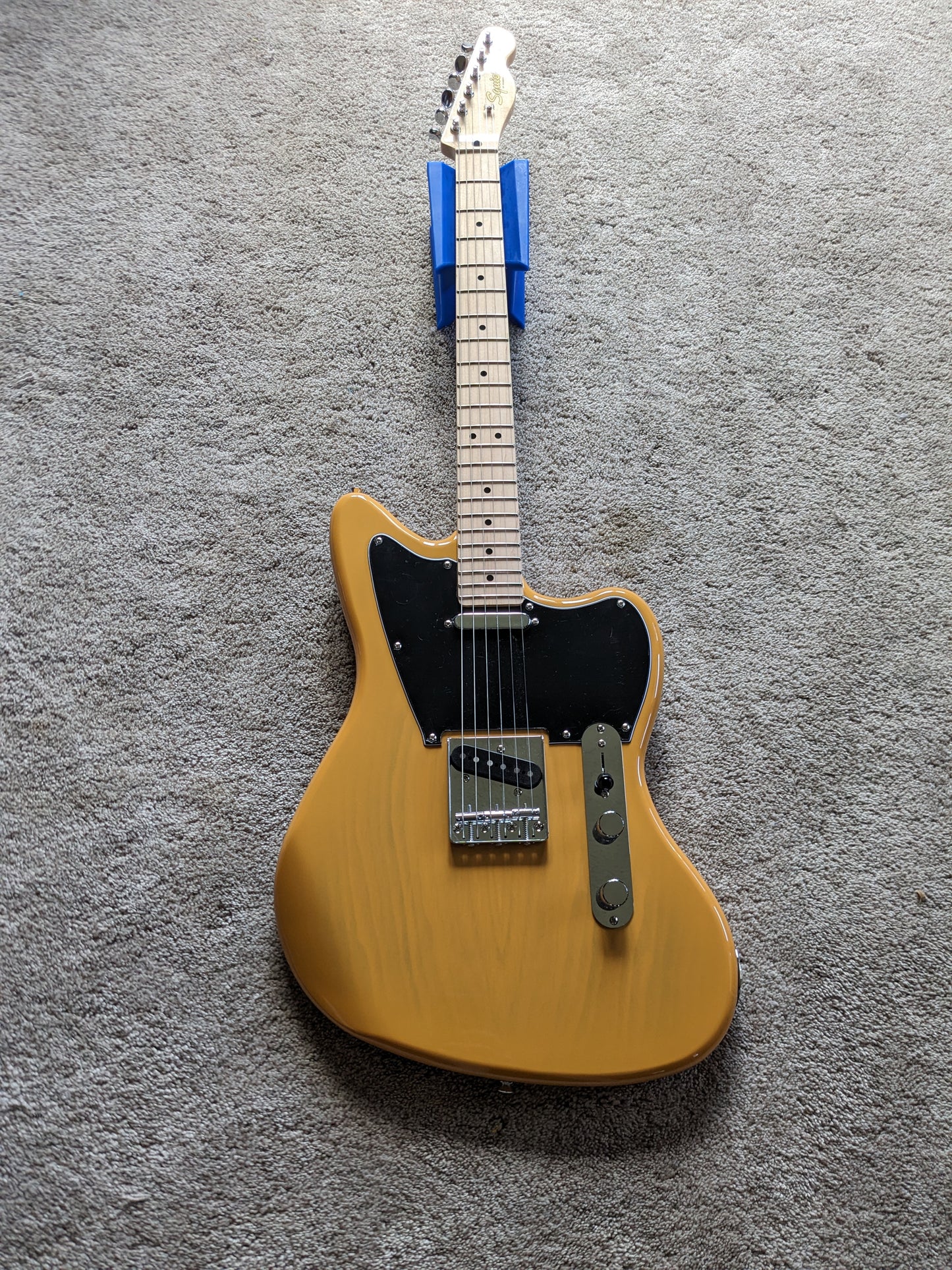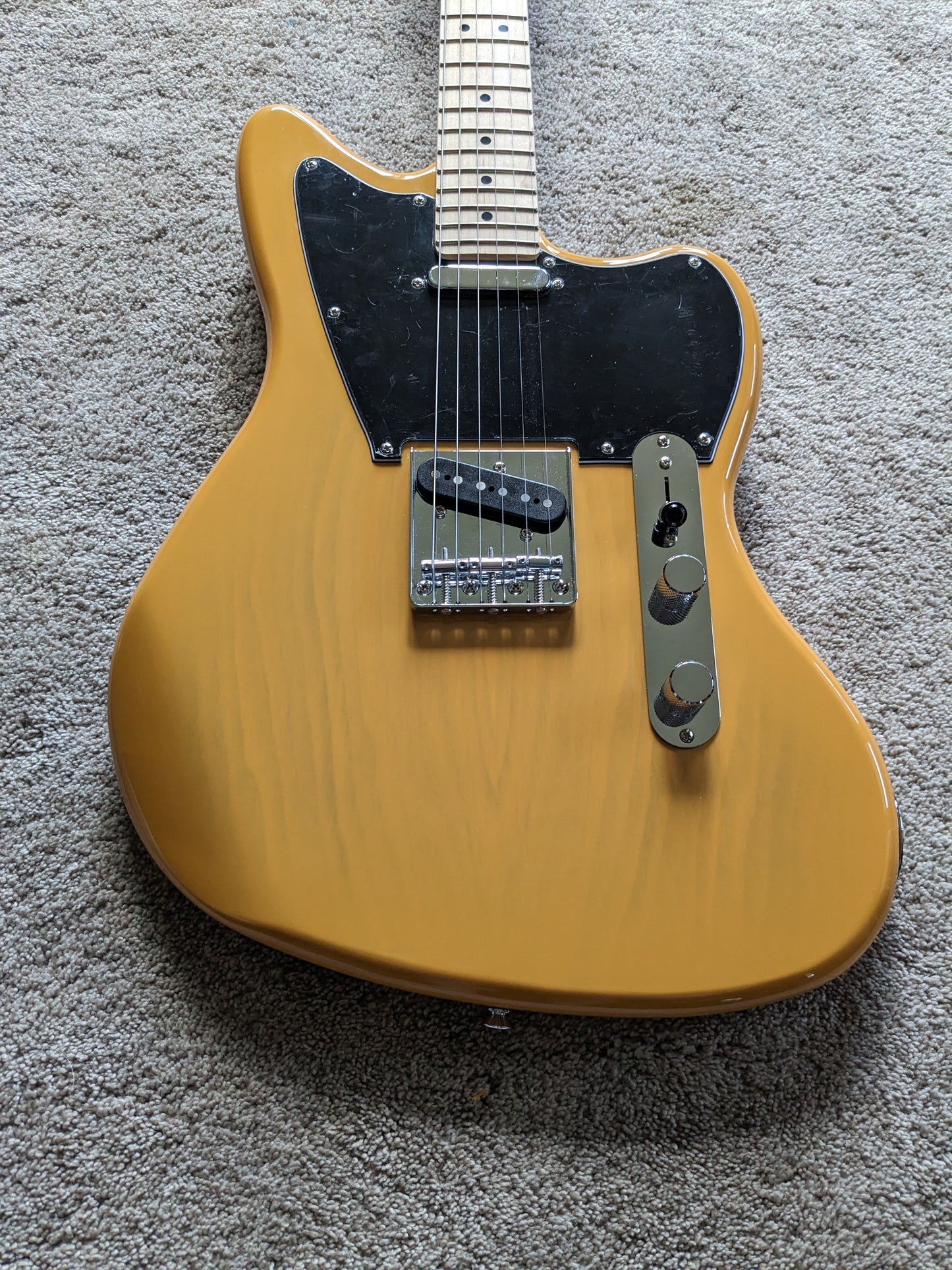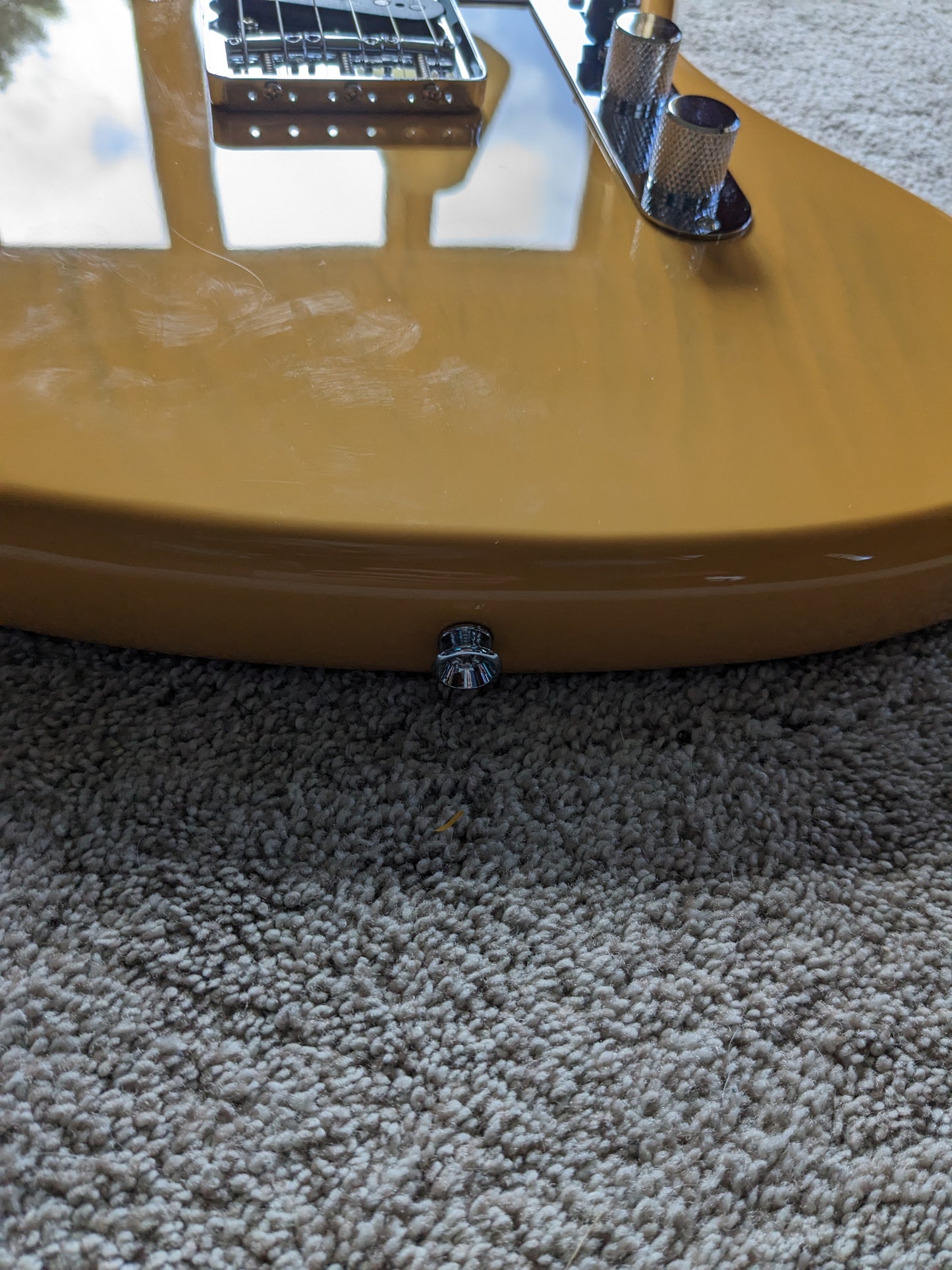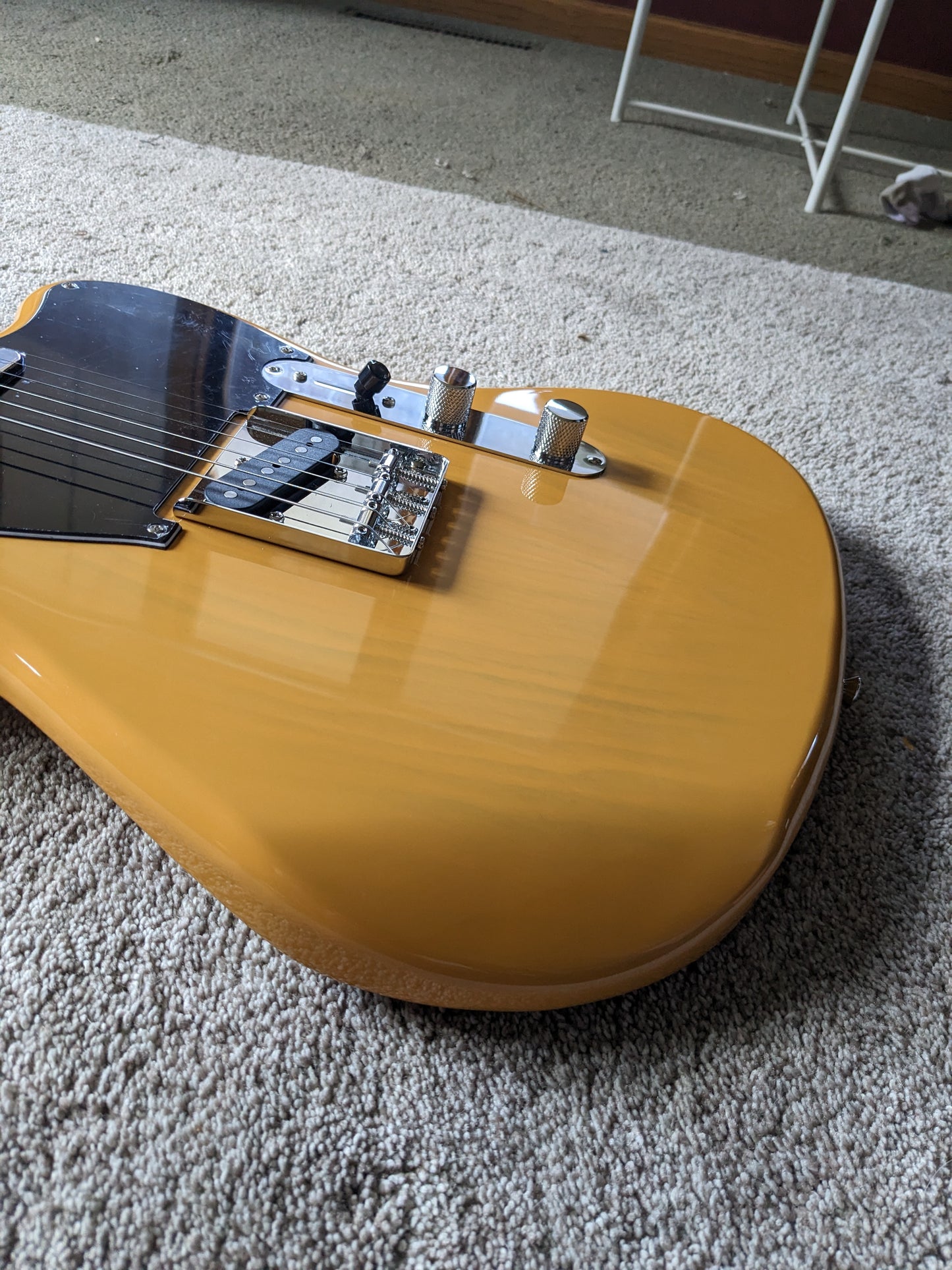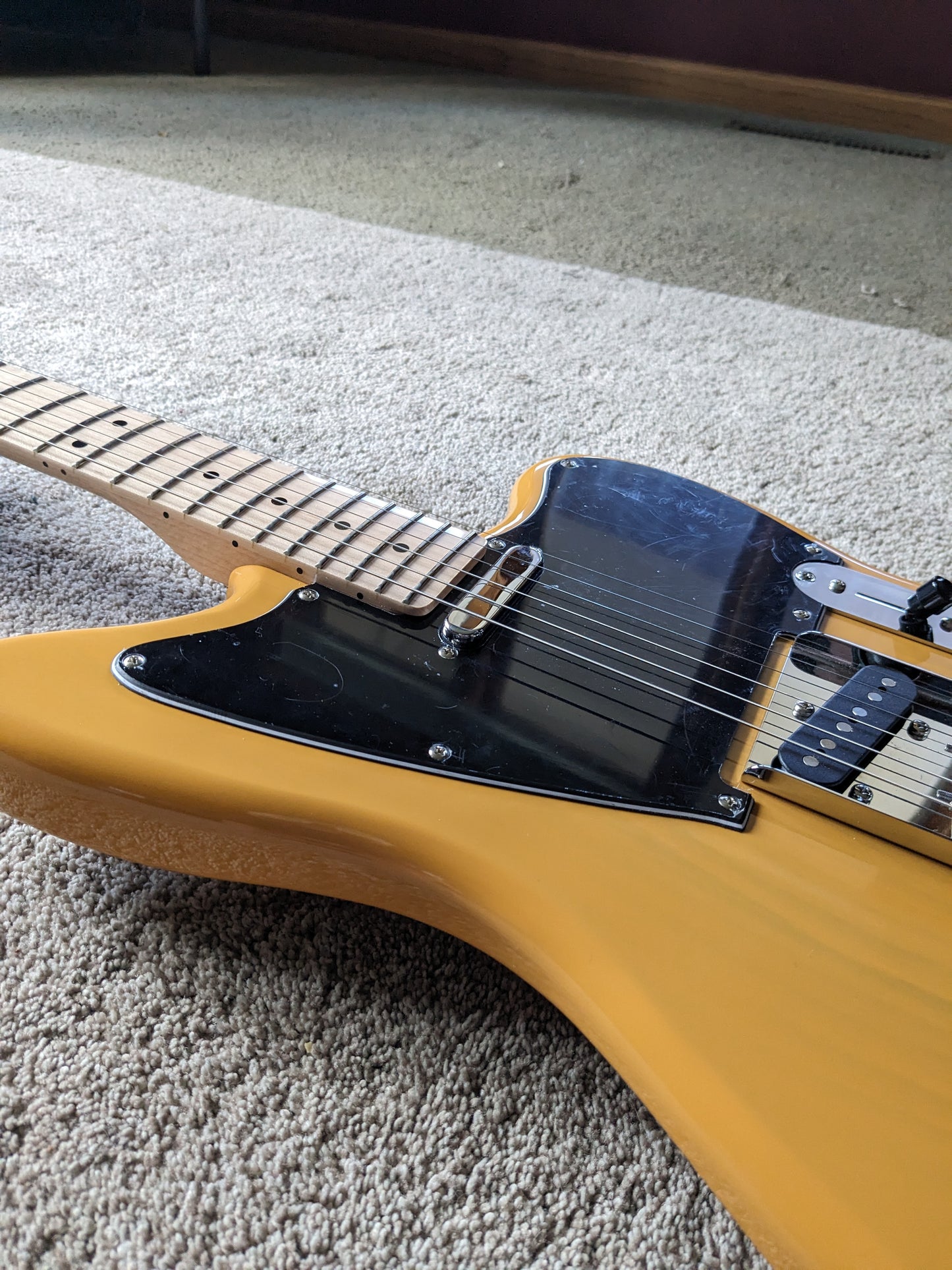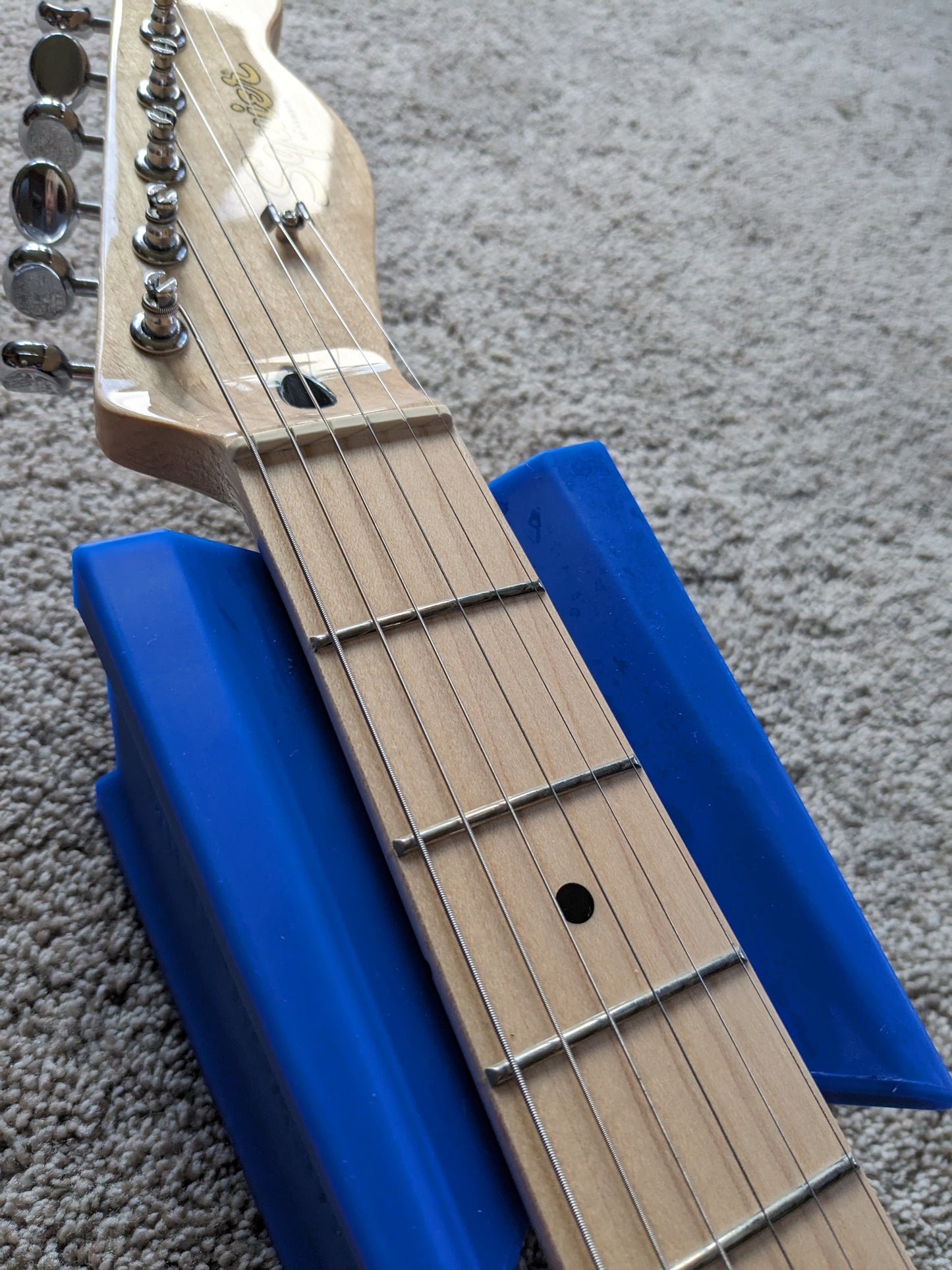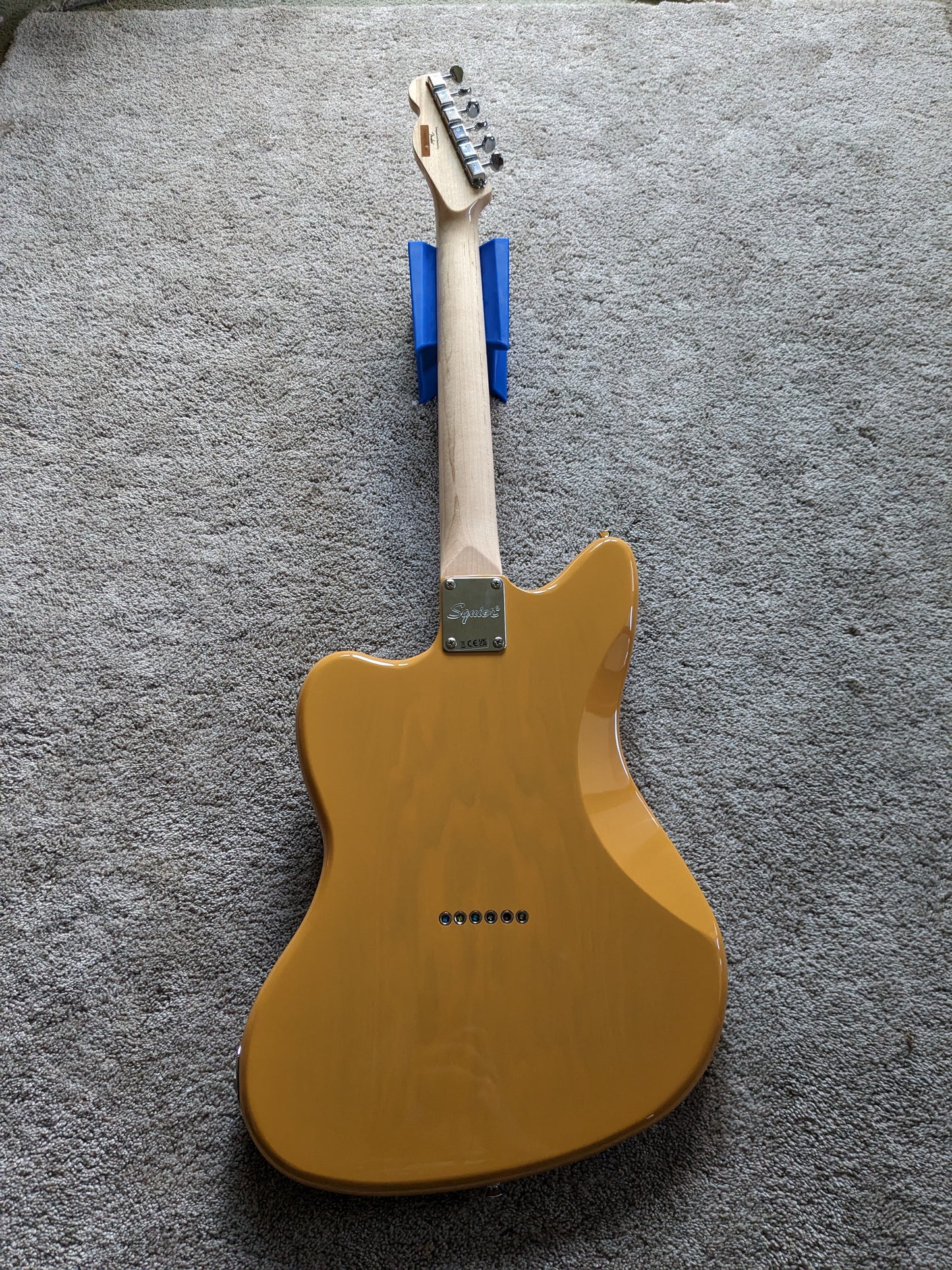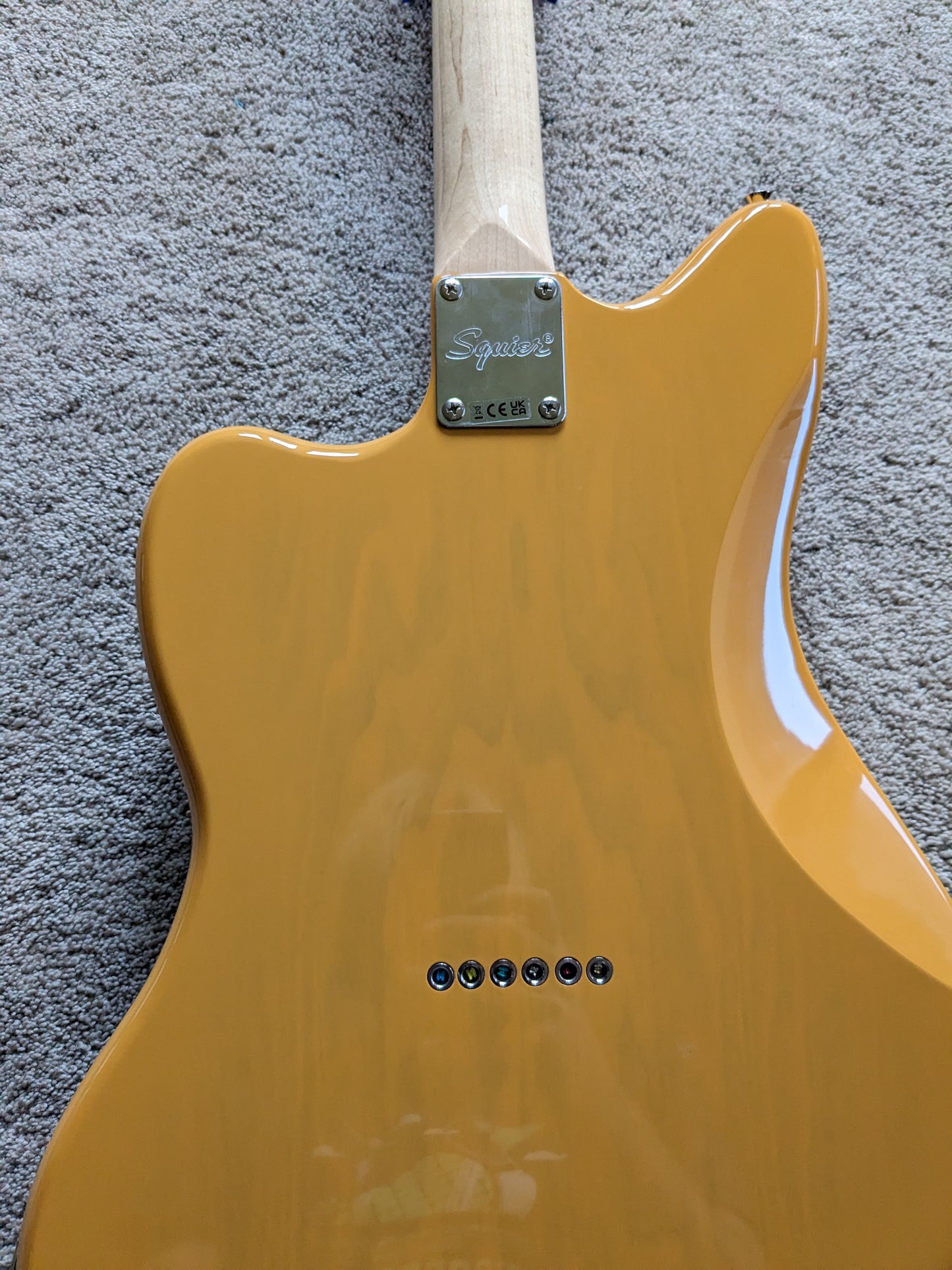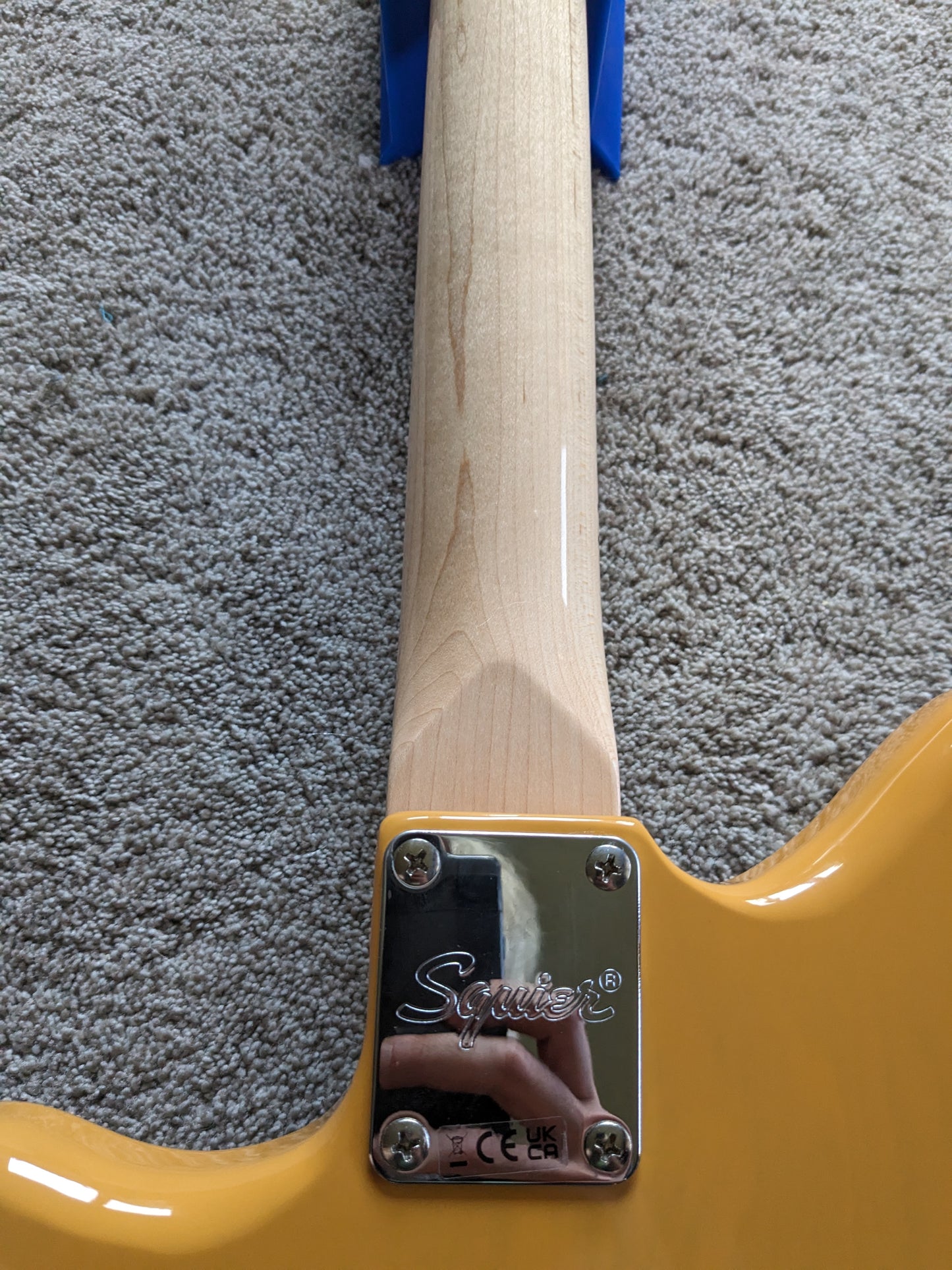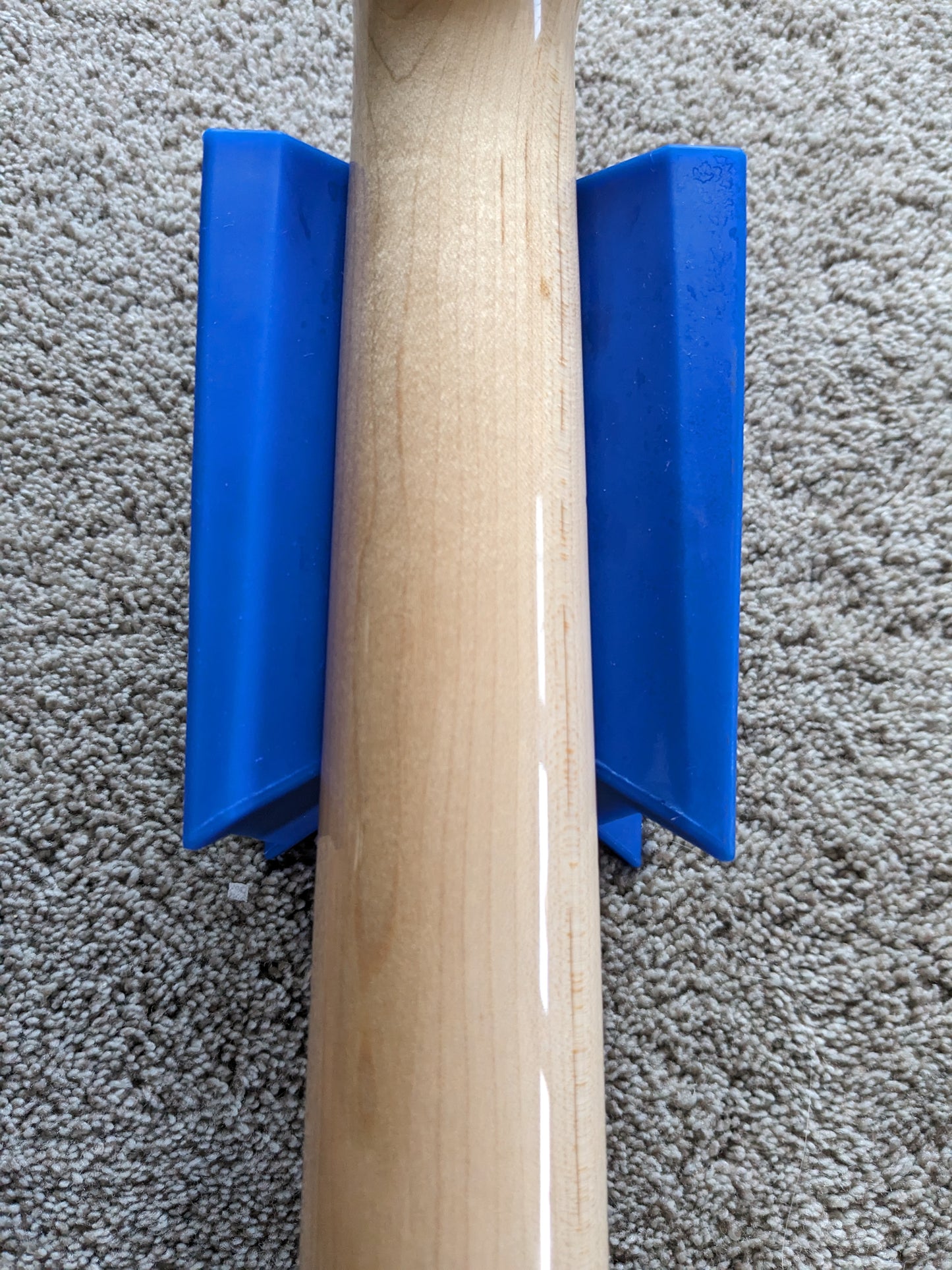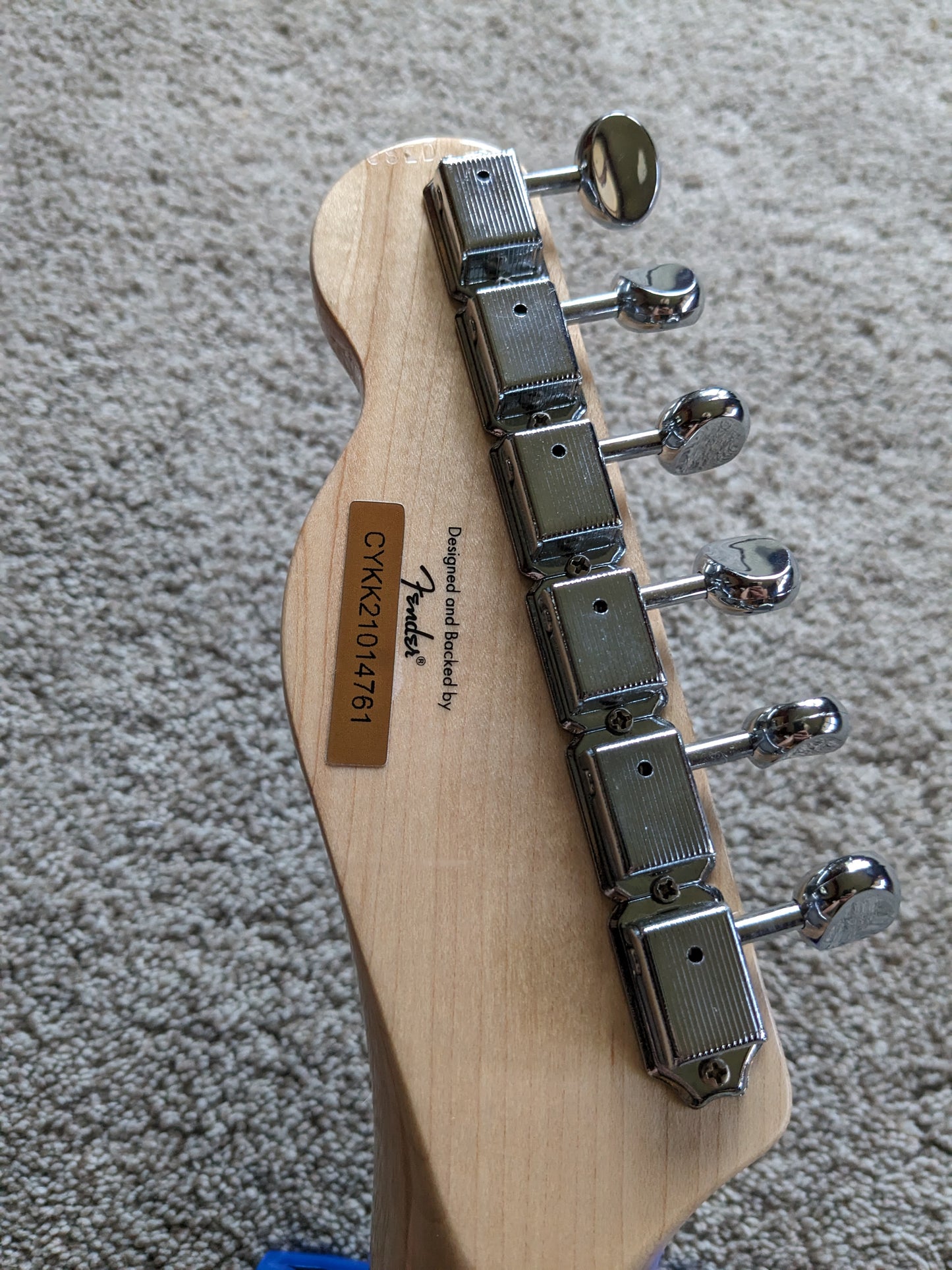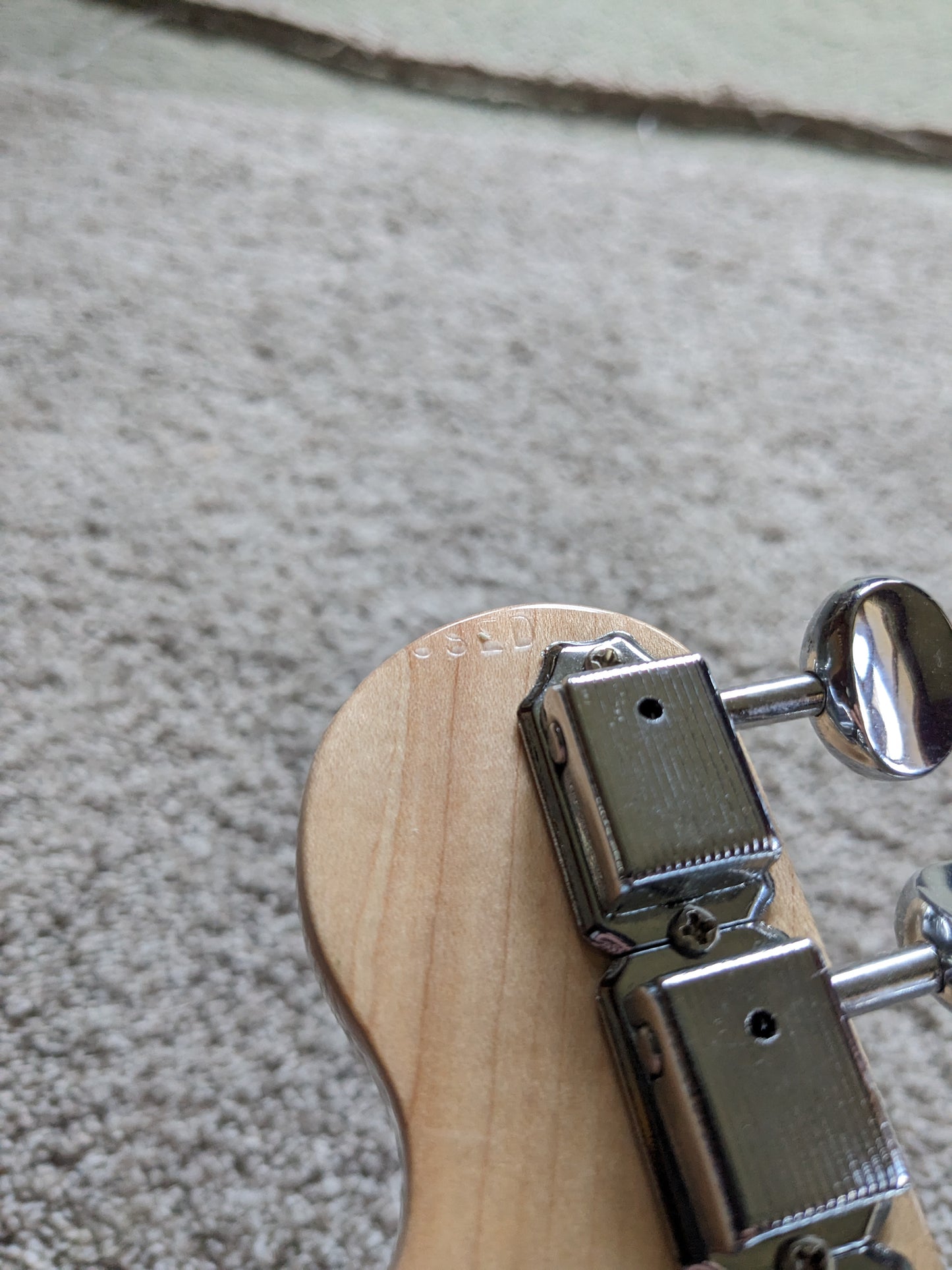 Free Quote

We will assess your instrument and give you a free quote as to the cost & time estimate to fix. For some repairs we may refer you to a more appropriate specialist.

100% Satisfaction Guarantee

If you are not 100% satisfied with your product, service or repair we will issue a full refund if you are dissatissfied (within 14 days of receiving your service or product)