Regular price
$335.00 USD
Regular price
Sale price
$335.00 USD
Unit price
per
Sale
Sold out
Introducing the Carlo Robelli Thin Hollow Body Electric Guitar, a remarkable instrument that combines timeless design with exceptional craftsmanship. Made in Korea by the esteemed Peerless for Sam Ash, this guitar exemplifies excellence in both build quality and performance.
With its sleek and elegant appearance, the Carlo Robelli Thin Hollow Body Electric Guitar bears a striking resemblance to the iconic 335 model, featuring a single cutaway design that provides easy access to the upper frets. The instrument's body is constructed with precision and care, resulting in a lightweight and comfortable playing experience.
The rosewood fretboard adds a touch of warmth and richness to the guitar's tone, enhancing its overall sonic character. Equipped with humbuckers and a versatile 3-way switch, this guitar offers a wide range of tonal possibilities, allowing you to dial in the perfect sound for any musical style. The 2-volume and 2-tone controls provide precise control over the guitar's output and timbre, giving you the ability to sculpt your tone with ease.
The Carlo Robelli Thin Hollow Body Electric Guitar comes equipped with D'Addario Jazz Light flats, which further enhance its versatility and playability. These strings deliver a smooth, articulate sound that is ideal for jazz, blues, and a variety of other genres. Whether you're playing intricate chord progressions or soulful melodies, this guitar will respond to your every touch with exceptional clarity and expressiveness.
While the guitar may show some light playing wear, it is in overall in good condition, ensuring that it will serve as a reliable and inspiring companion for years to come. There is some finish cracks near the neck area that appear to me to just be surface cracks in my playing and testing (pictured). Also has some scratches on the back (pictured) and few minor marks along the neck. The neck of the guitar is exceptionally easy to navigate, allowing you to effortlessly glide along the fretboard and explore new musical territories.
In summary, the Carlo Robelli Thin Hollow Body Electric Guitar combines timeless aesthetics, impeccable craftsmanship, and versatile tone to create an instrument that is sure to captivate both beginners and experienced musicians alike. Experience the excellence of this remarkable guitar and unlock your musical potential.
Share
View full details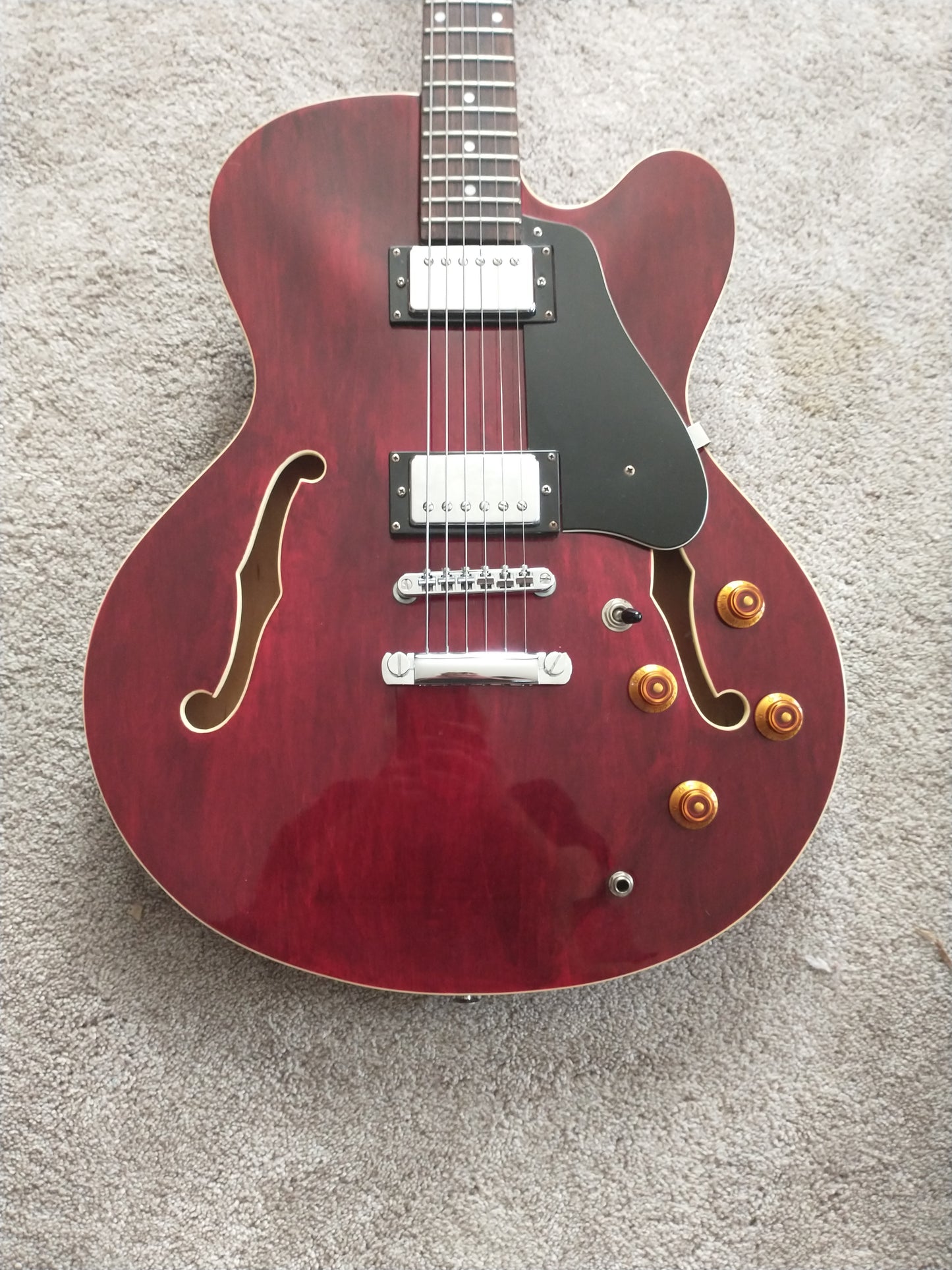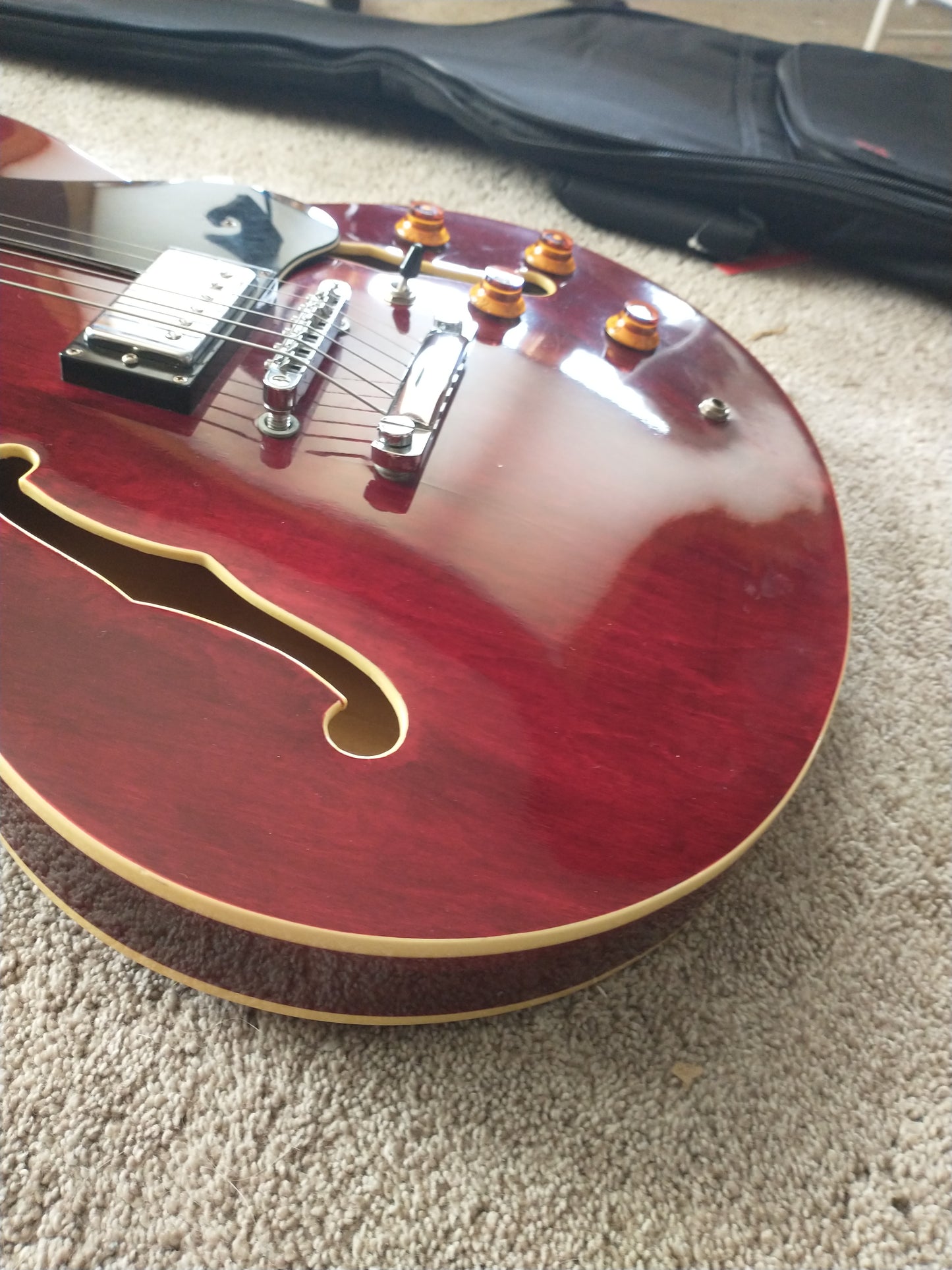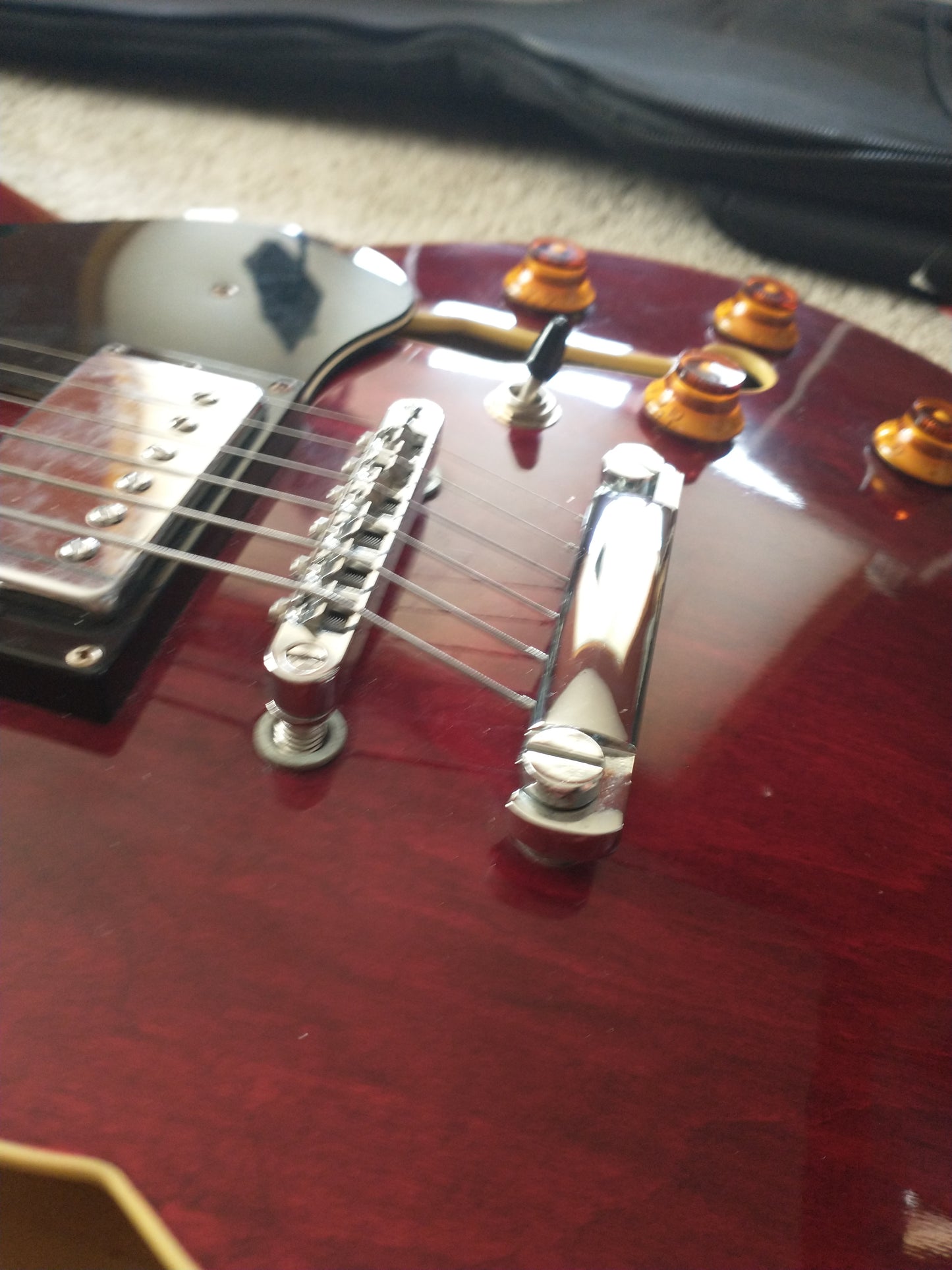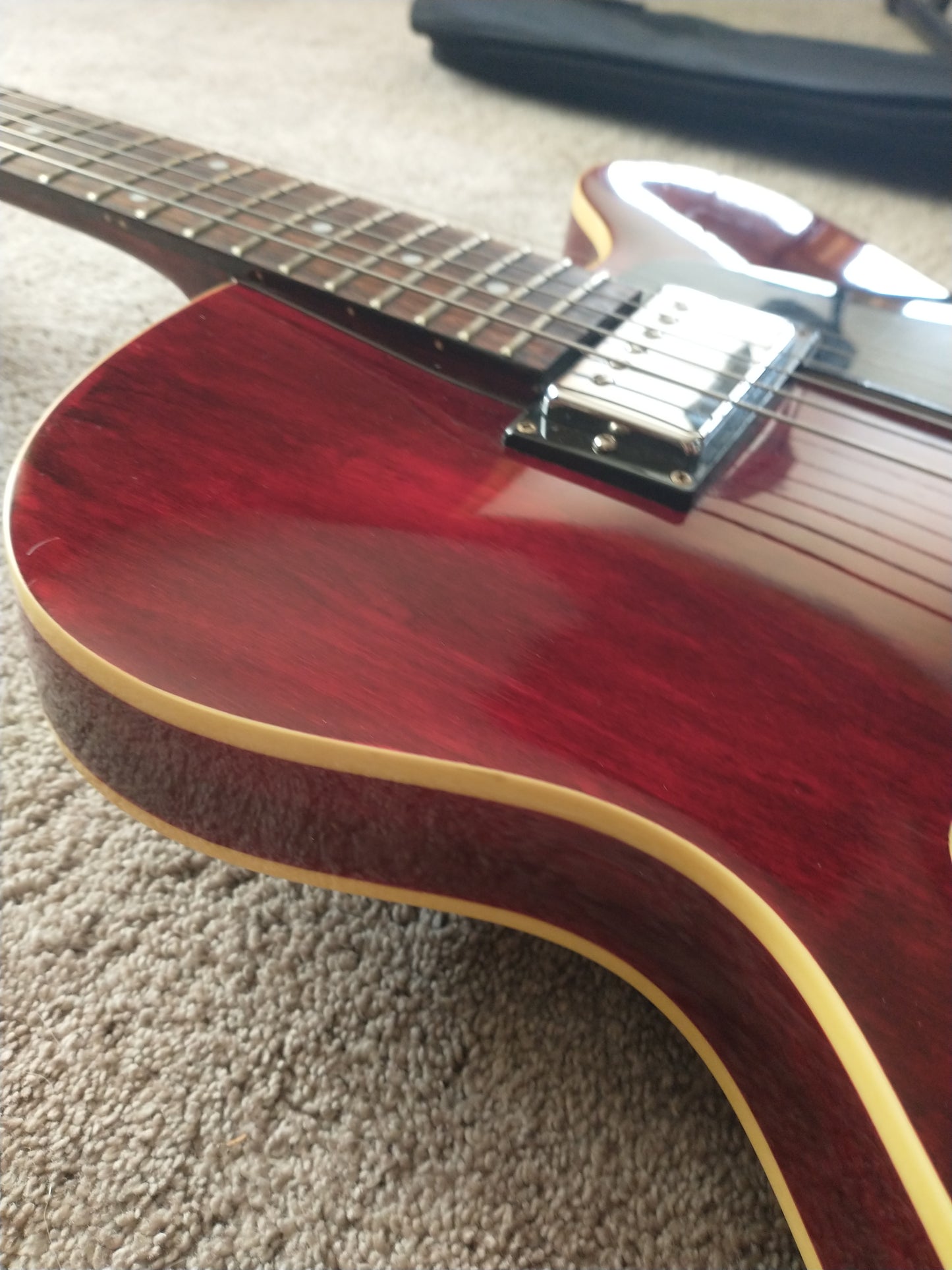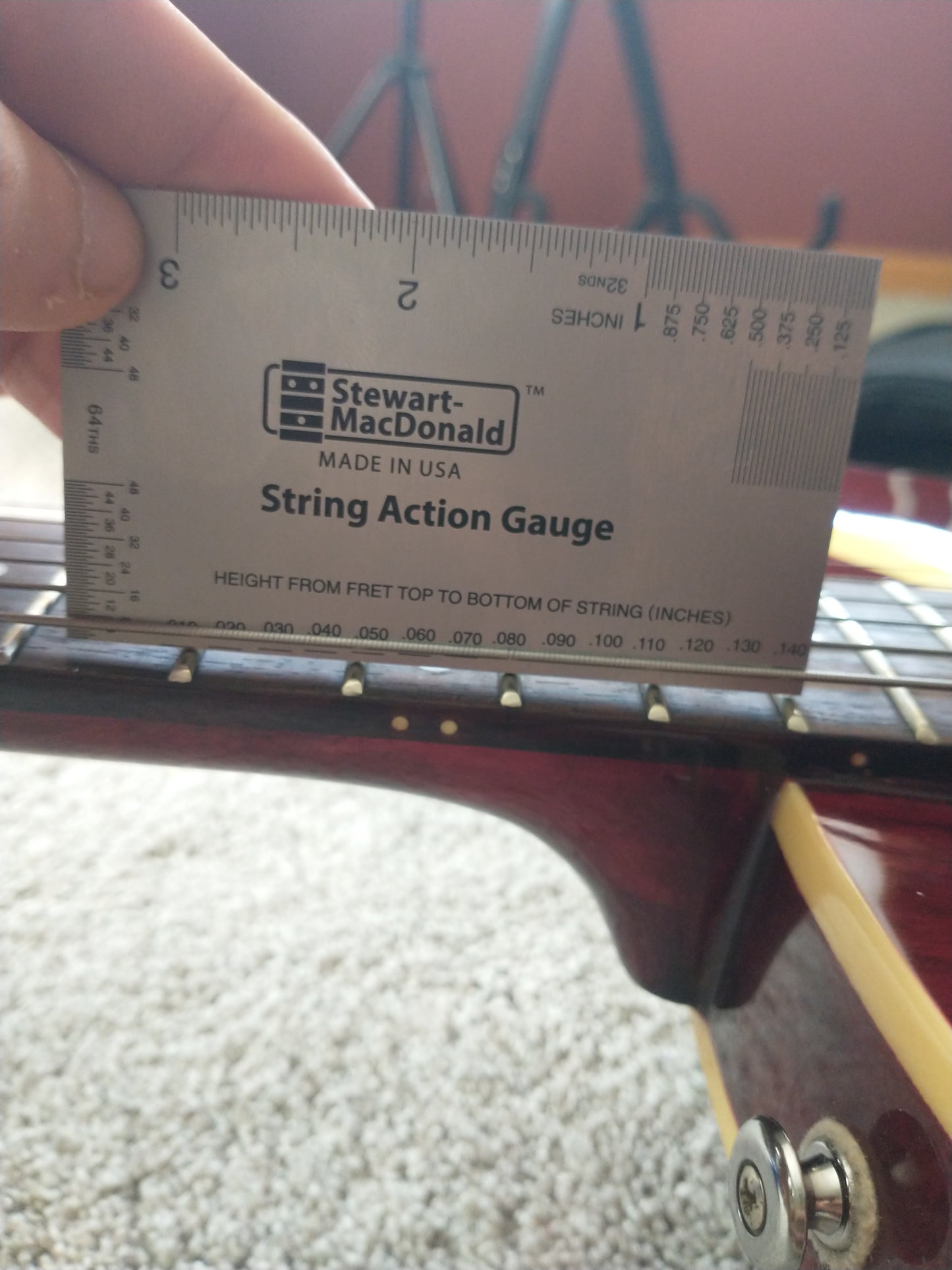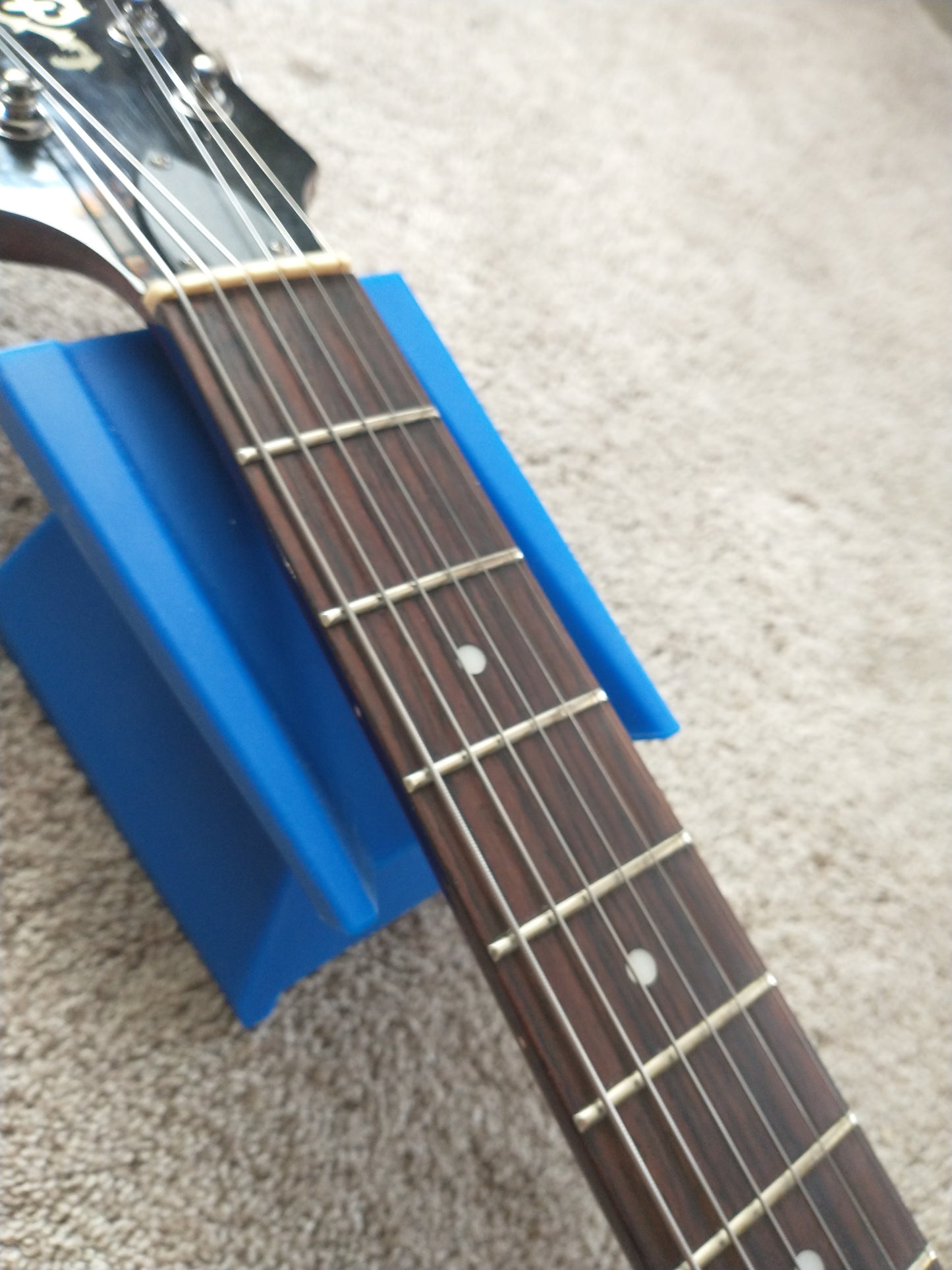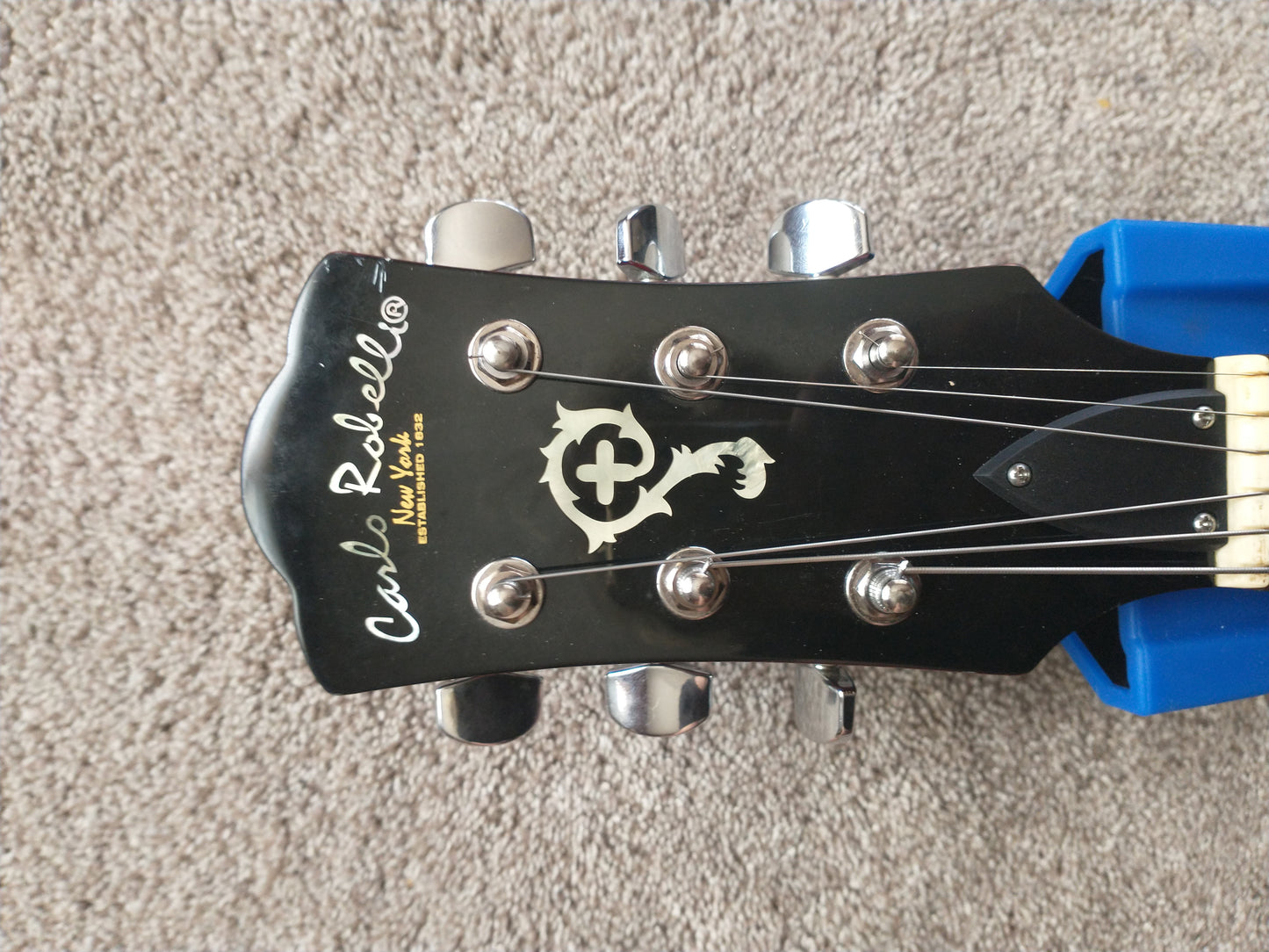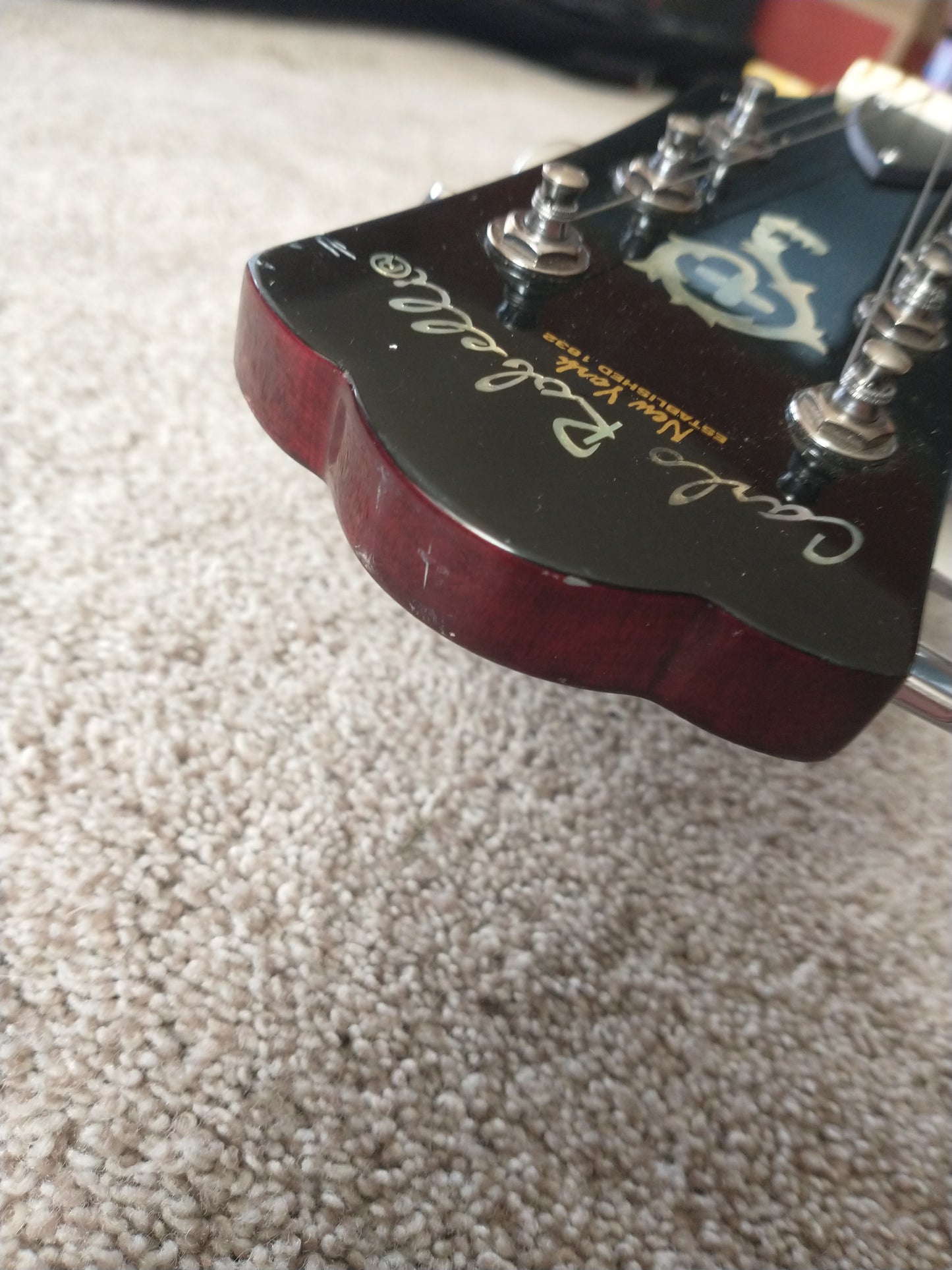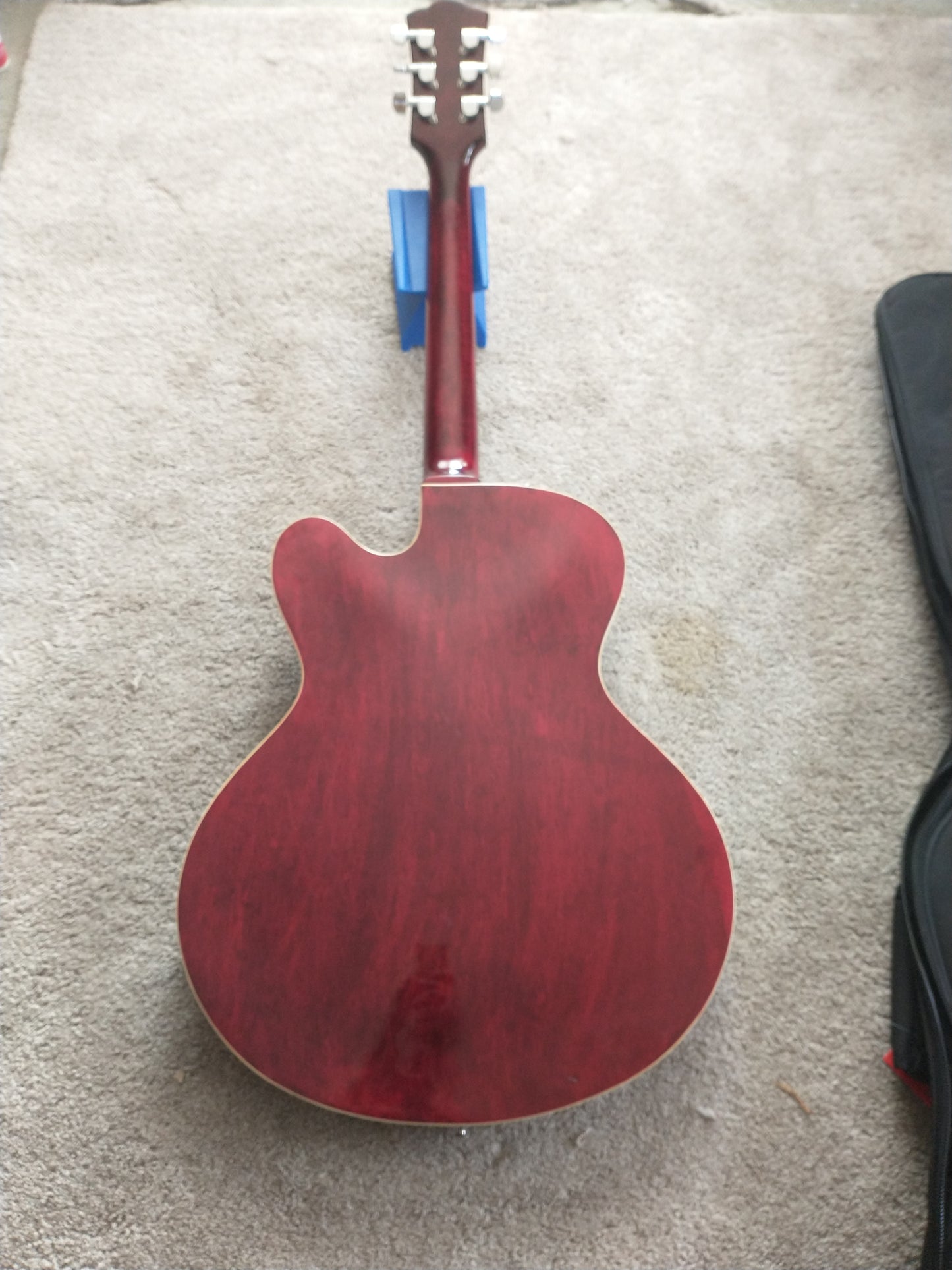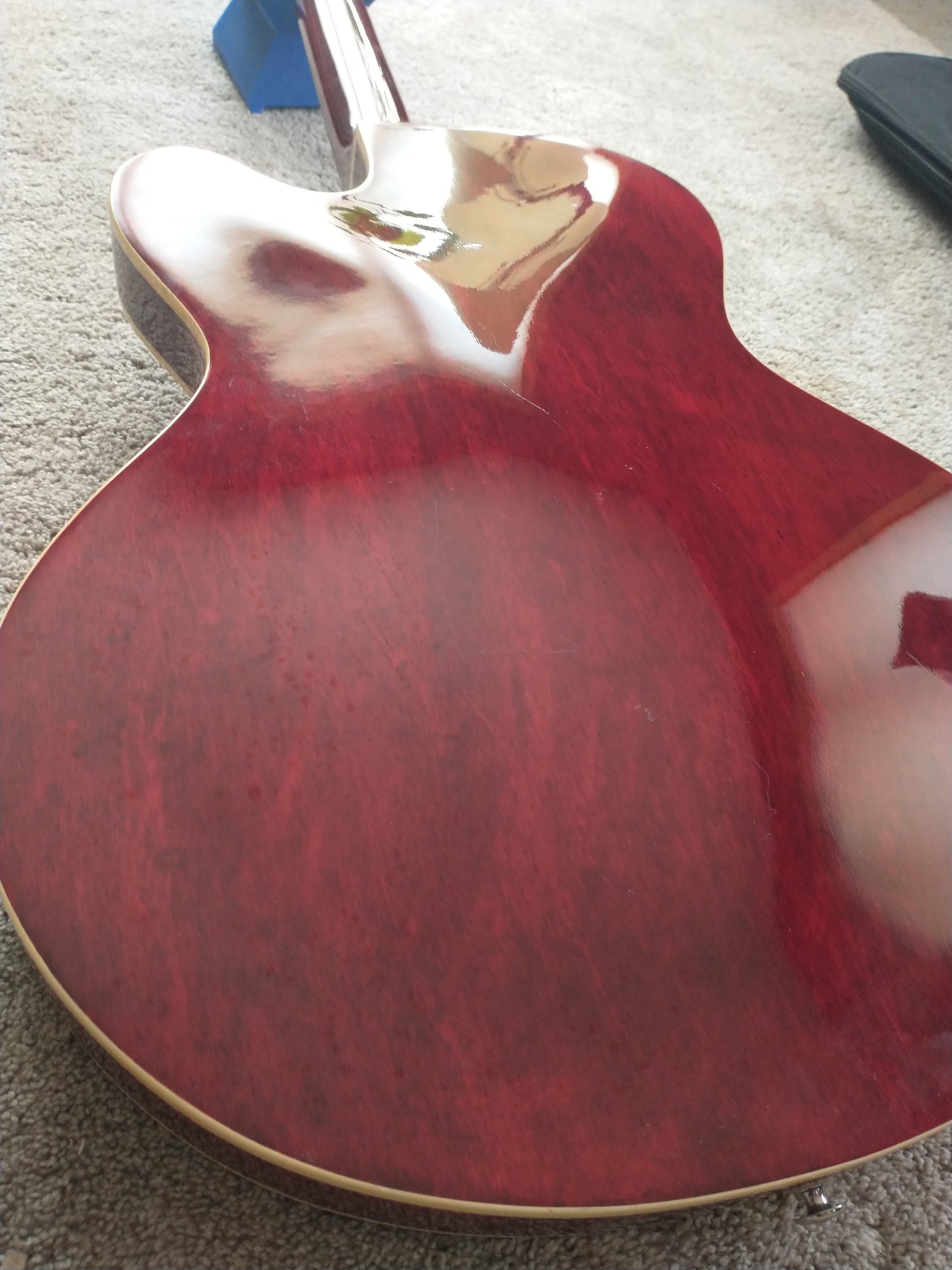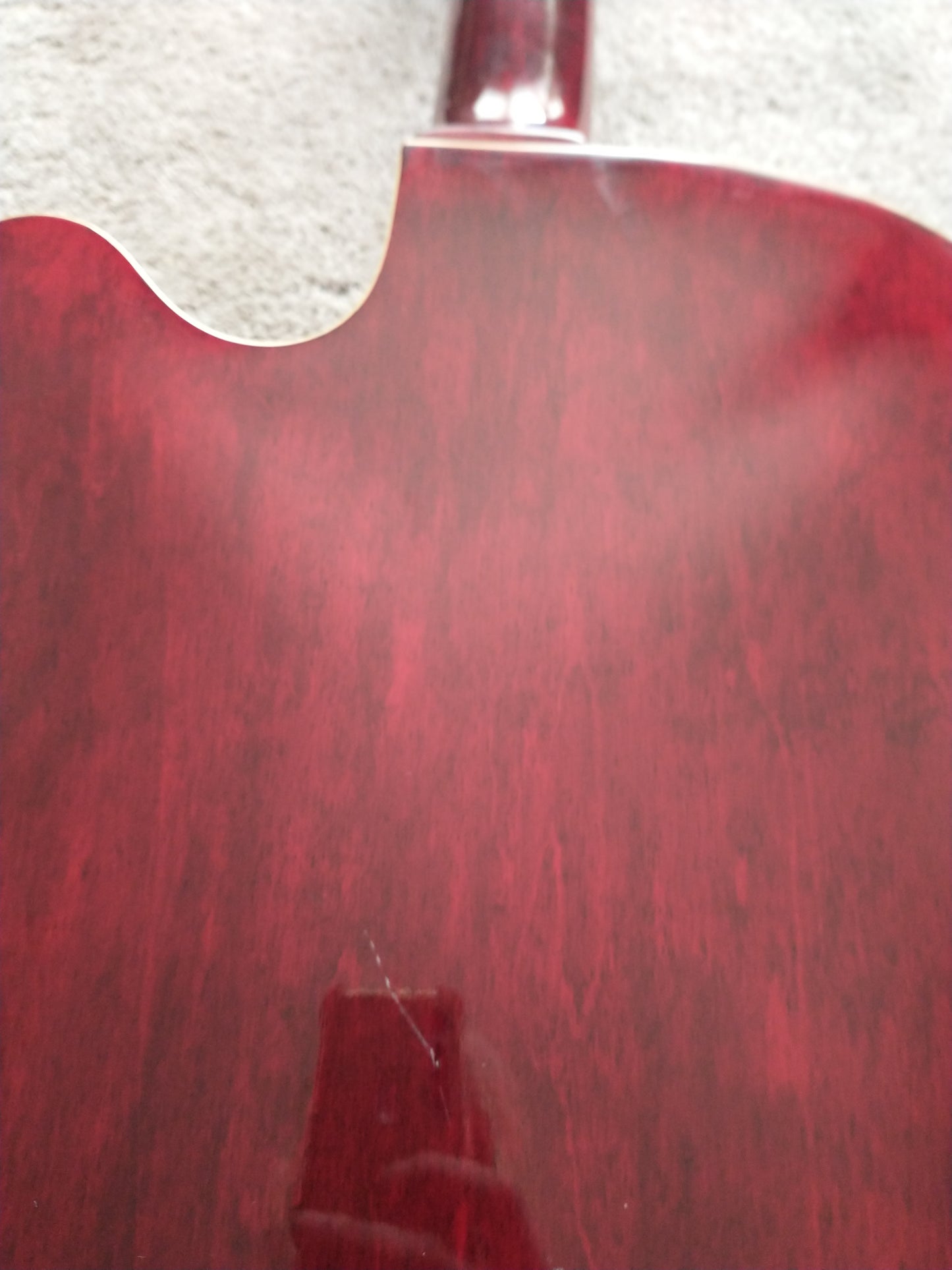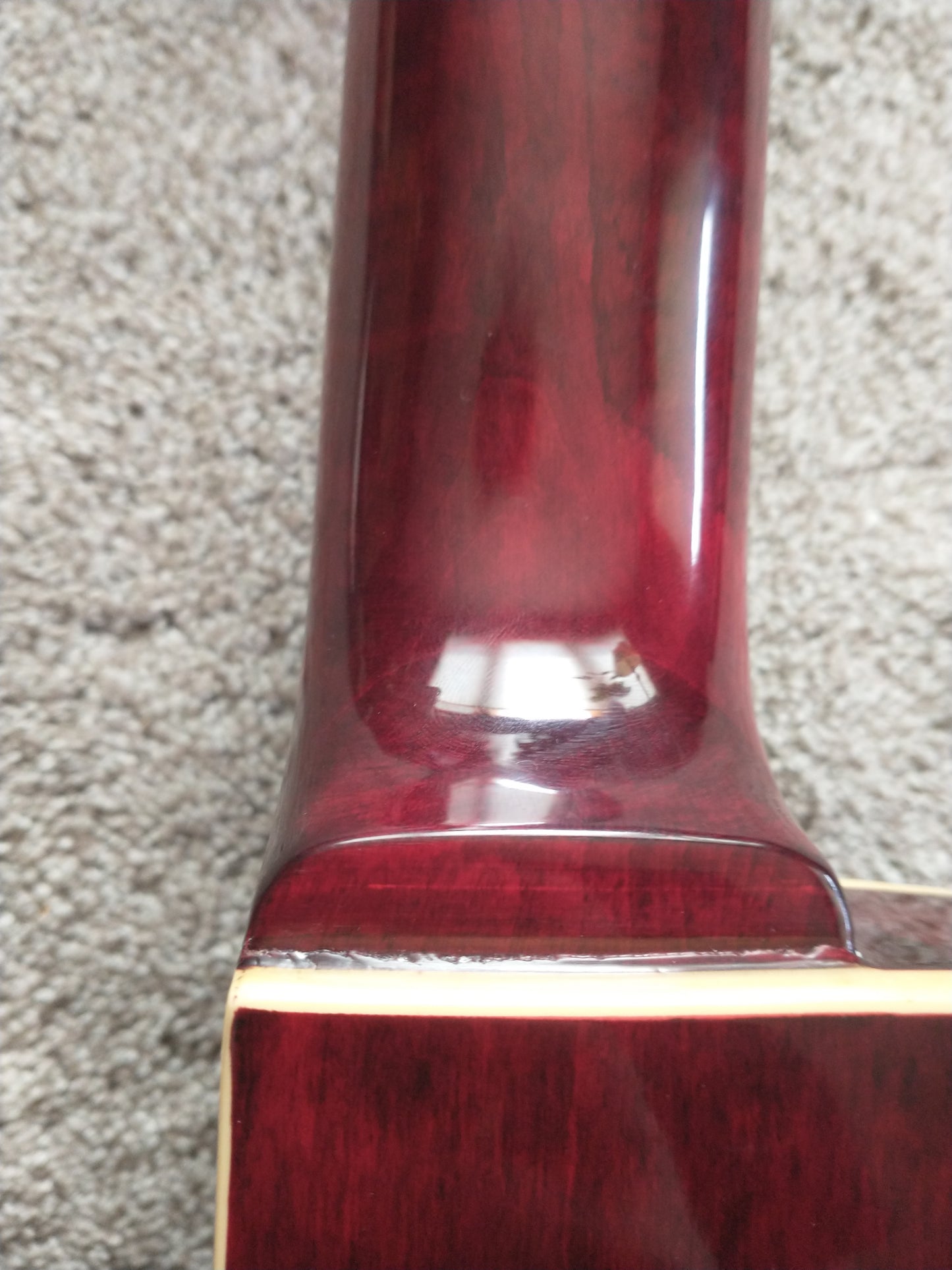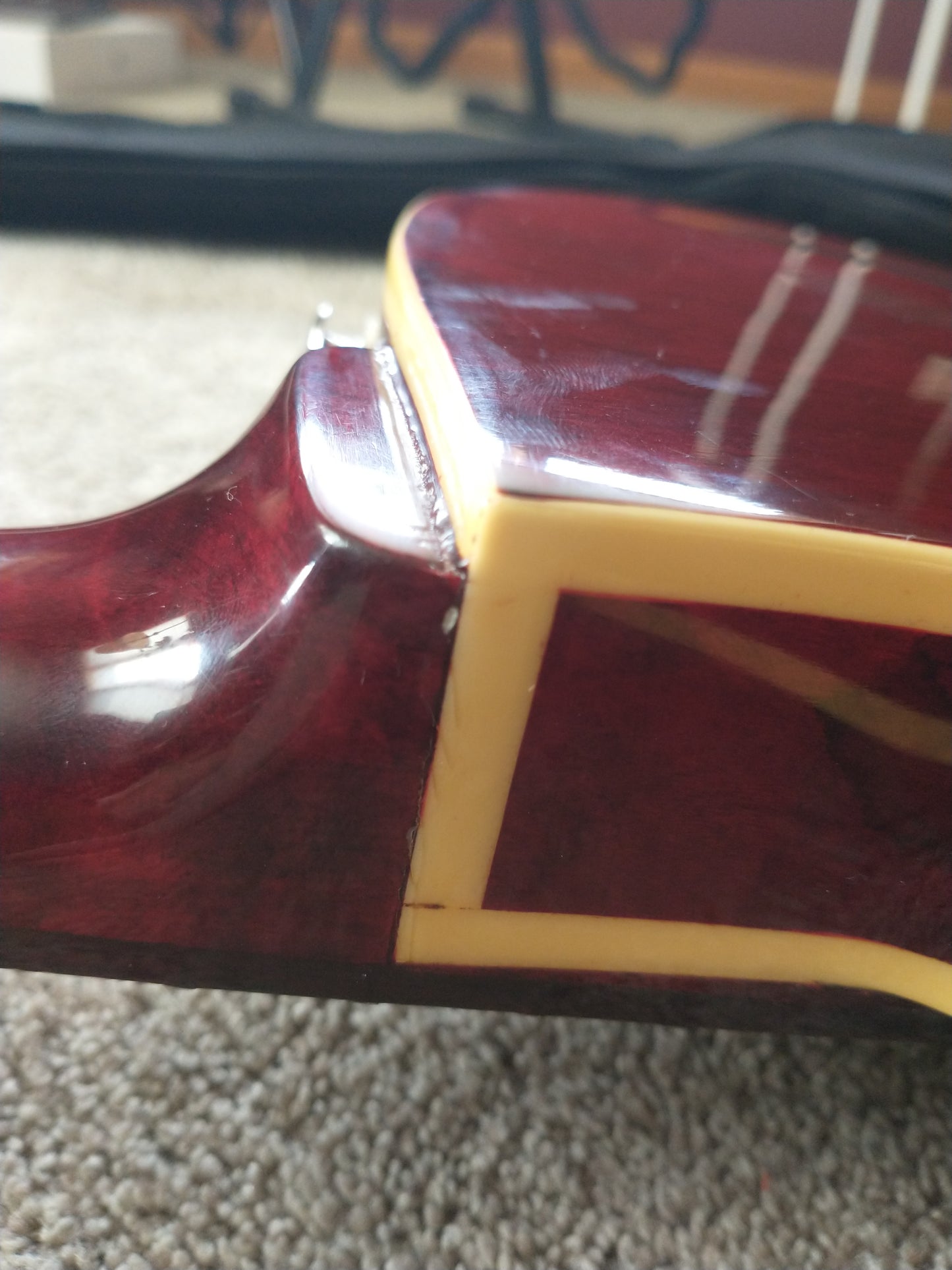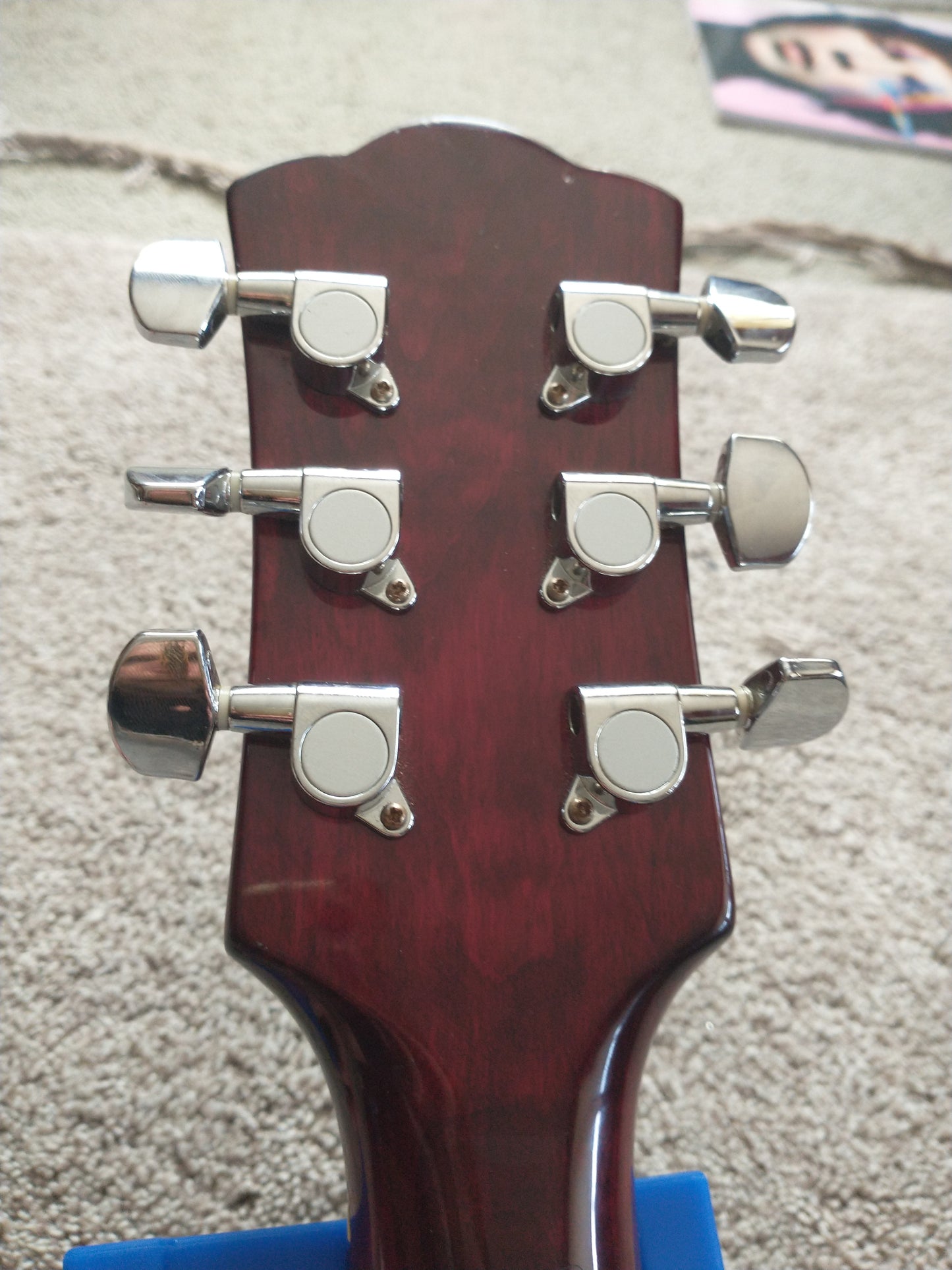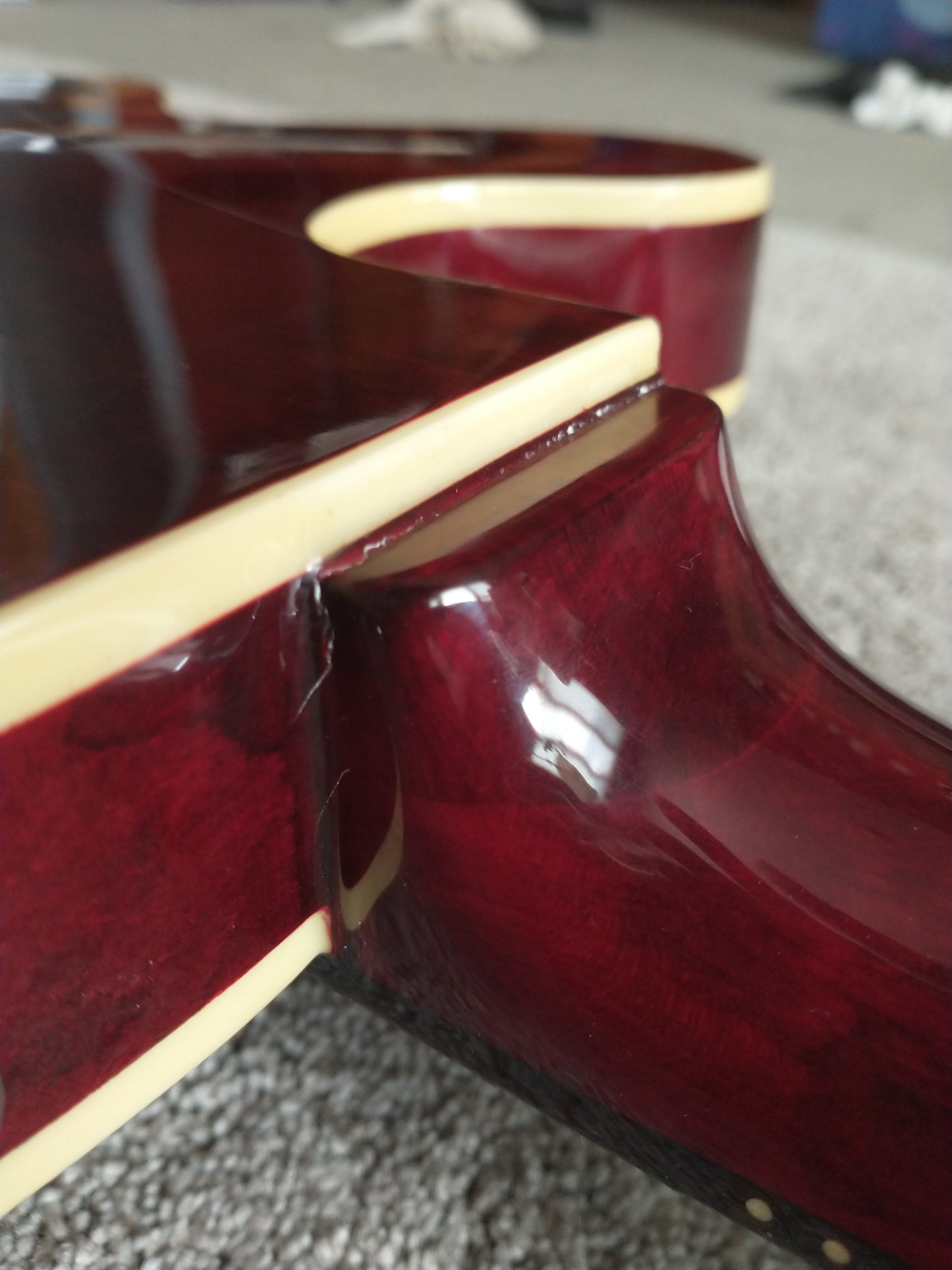 Free Quote

We will assess your instrument and give you a free quote as to the cost & time estimate to fix. For some repairs we may refer you to a more appropriate specialist.

100% Satisfaction Guarantee

If you are not 100% satisfied with your product, service or repair we will issue a full refund if you are dissatissfied (within 14 days of receiving your service or product)